Tooth brushing is the act of scrubbing teeth with a toothbrush equipped with toothpaste. Interdental cleaning (with floss or an interdental brush) can be useful with tooth brushing, and together these two activities are the primary means of cleaning teeth, one of the main aspects of oral hygiene.
Brushing teeth properly helps prevent cavities, and periodontal, or gum disease, which causes at least one-third of adult tooth loss. If teeth are not brushed correctly and frequently, it could lead to the calcification of saliva minerals, forming tartar. Tartar hardens (then referred to as 'calculus') if not removed every 24 hours. Poor dental health has been associated with heart disease and shortened life expectancy.
TV Shows and Movies
Edit
Video Games
Edit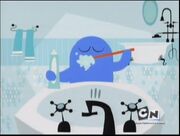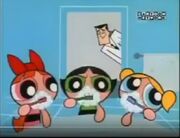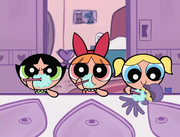 Community content is available under
CC-BY-SA
unless otherwise noted.